Free UK Delivery on All Orders
30 Day Hassle Free Returns
Expert Advice & Support
The Original Water Gem Under Sink DIY Filter System
The Original Water Gem Under Sink DIY Filter System
Product Description
The Original Best Selling Water Gem Under Sink D.I.Y Filter System
The original Water Gem kit is still available at a great price to provide an effective solution to water affected by unpalatable taste / odours.
Quick & easy to install, the Water Gem provides 'bottled water' taste at a fraction of the cost.
Six month filter life.

Easy D.I.Y installation.

Built-in scale inhibitor.

Constructed from WRAS approved materials.

Reduces chlorine taste & odour.

Reduces microplastics.
This is one of our biggest selling products and will never leave our product range.
For replacement filters, please see our Water Gem replacement filters.
Full D.I.Y installation instructions, fitting kit and a tap are included - everything you need in one box.
CURRENTLY £10 OFF USING PROMOTIONAL CODE: GEM19 AT THE CHECKOUT.
Kit Includes:
Saddle Valve - self piercing D.I.Y to connect from your cold mains pipe.

Original Water Gem filter

Push-fit connectors

Tubing

Long Reach Faucet Tap
If you currently are using the Water Gem Original you can upgrade to a Water gem II by purchasing an upgrade kit.
It is quite easy to fit this system yourself. A lot of people are under the misconception that they would need a plumber to fit the system which is not the case. The saddle valve that makes the connection from your cold water pipe is self- piercing and can be easily fitted yourself using the below instructions.
Full instructions are provided with the system

Identify the mains cold water pipe, using a section that is straight and free from paint, scratches or dents. Connect the saddle valve to the cold-water pipe. Finger tighten the clamp by turning the bottom nut. Then tighten properly with a spanner. DO NOT OVER TIGHTEN. One or two spanner turns after finger tight should do. The aim is simply to make the saddle valve immovable on the pipe.
Once saddle clamp is secured firmly on the pipe, turn the T bar tap on the saddle clamp clockwise until is stops turning. (This will pierce the pipe with a metal pin – invisibly). Turning the T bar tap a few turns back will allow the water flow. Only do this when you are ready to 'start up' the system.
The Faucet tap is also straight forward to fit by following the below instructions.
Select a position for the tap on the counter or sink shoulder, you may already have a removable cap that will reveal a hole for your tap. The faucet should be located in a position that gives a flow of water into the sink bowl. Ensure (check) that you have enough room below the desired position to connect the tubing to the tap. Using a centre pop (or nail) mark where the centre of the tap stud will be and drill a 12mm hole through the surface. Secure the tap in place by using the fixing kit provided.
Carriage is free to UK mainland.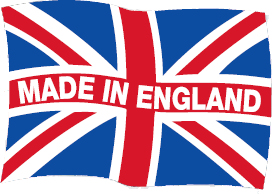 Product Reviews
This product hasn't received any reviews yet. Be the first to review this product!
Customers also viewed