Free UK Delivery on All Orders
30 Day Hassle Free Returns
Expert Advice & Support
Hydro+ H19MC - 5 Micron Carbon Scale Inhibitor Inline Filter with 3/4" Male Connectors
Hydro+ H19MC - 5 Micron Carbon Scale Inhibitor Inline Filter with 3/4" Male Connectors
Multi-Buy Discounts
Buy 2 - 3 and pay only £22.95 each
Buy 4 or above and pay only £19.95 each
Product Description
Hydro+ H19MC - GAC and Scale Inhibitor Inline Filter with 3/4" Male Connectors
5 Micron carbon block filter with polyphosphate. Commonly used on wall boilers and ice machines as a taste / scale filter.
Removes chlorine, bad taste and odour and reduces scale formation.
¾" inch male connections for hoses.
This filter is compatible with the Omnipure SCL10 Filter.
A 6 monthly filter change is recommended by the manufacturer.
SPECIFICATIONS
Brand
Hydro+
Filter Type
Carbon Block
Filter Length
10"
Micron Rating
5
Use
Taste & Odour Reduction, Scale Control
Scale Inhibitor
Yes
Capacity
6,000 litres
Filter / Cartridge Lifetime
Up to 6,000 litres or 6 months, which ever comes first.
Min. Water Temp
1°C / 34°F
Max. Water Temp
23°C / 74°F
Min. Working Pressure
0.5 bar / 7.5 psi
Max. Working Pressure
8.75 bar / 125 psi
Flow Rate
4.0 lpm / 1.05 gpm (US Gallons)
Inlet / Outlet Size
3/4" BSP
Overall Dimensions
METRIC
315mm (h) x 50mm (dia)
IMPERIAL
12.40" (h) x 1.97" (dia)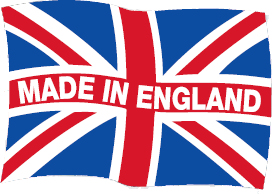 Carriage is free of charge to UK mainland.
Product Reviews
This product hasn't received any reviews yet. Be the first to review this product!