Free UK Delivery on All Orders
30 Day Hassle Free Returns
Expert Advice & Support
Hydro+ H15PA - 1 Micron Carbon Block / Scale Inline Filter with 1/4" Push Fit Connectors
Hydro+ H15PA - 1 Micron Carbon Block / Scale Inline Filter with 1/4" Push Fit Connectors
Multi-Buy Discounts
Buy 2 - 3 and pay only £16.50 each
Buy 4 - 10 and pay only £15.95 each
Buy 11 - 24 and pay only £14.95 each
Buy 25 or above and pay only £13.95 each
Product Description
Hydro+ H15PA, 1 Micron Carbon Block / Scale Inline Filter with 1/4" Push Fit Connectors
The H15PA filter is similar to the H14PA but also boasts scale inhibitor. It has a capacity of up to 8,000 litres; integral 1/4" push-fit connections and is suitable for use as an inline fridge filter, water cooler or under-sink filter.
Genuine John Guest push fits.
Europe's best selling range of inline filters.
WRAS approved.
1 micron carbon block.
Scale inhibition.
This filter is currently available at a reduced price of £18.29 with free carriage (UK mainland only).
A 6 month filter change is recommended by the manufacturer.
Brand
Hydro+
Filter Type
Carbon Block
Filter Length
10"
Micron Rating
1
Use
Taste & Odour Reduction, Scale Control
Scale Inhibitor
Yes
Capacity
6,000 litres
Filter / Cartridge Lifetime
Up to 6,000 litres or 6 months, which ever comes first.
Min. Water Temp
1°C / 34°F
Max. Water Temp
23°C / 74°F
Min. Working Pressure
0.5 bar / 7.5 psi
Max. Working Pressure
8.75 bar / 125 psi
Flow Rate
4.0 lpm / 1.05 gpm (US Gallons)
Inlet / Outlet Size
1/4" Push Fit
Overall Dimensions
METRIC

315mm (h) x 50mm (dia)

IMPERIAL

12.40" (h) x 1.97" (dia)
This filter is compatible with the:
SAMSUNG- DA29-10105J
SAMSUNG WSF-100
LG BL9808
SAMSUNG MAGIC WATER FILTER
DAEWOO DD7098
HOTPOINT BL9808
GXRTQR/QXITQR/GXITQ
B&Q AQUASHIELD FILTER
OPELLA AQUASHIELD FILTER
WICKS INLINE FILTER
SCREWFIX FILTERMATE FILTER
WHIRLPOOL
LG 9808 BL9303 plus many more!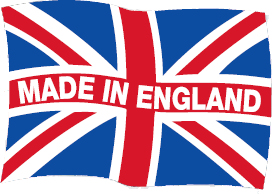 Carriage is free of charge to UK mainland.
Product Reviews
Excellent filter from good company

Posted by James on 7th Jul 2018

Great filter! Always competitively priced with fast, well packed and reliable delivery.